Lisa Campbell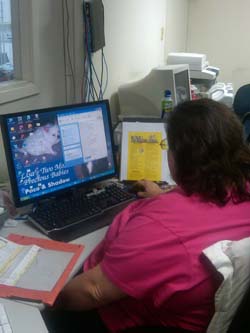 Graphic Artist
Lisa has been a part of the Paper Graphics family for 30 years. She has a vast knowledge of graphics and design; as well as, all forms of desktop publishing, software programs and printing processes. She is a vital part of the Paper Graphics team; taking your project from concept to completion; with value, convenience and consistency GUARANTEED!
She and her husband, Jerry, have one daughter named Amanda and four grandsons; Jarrod, Christopher, Andrew and Adam.
In her free time, she enjoys spending time with her family, cooking, gardening, canning and playing Bingo on occasion.
She is a member of the First United Methodist Church of Temple.